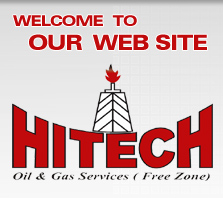 Hitech Egypt Oil & Gas Services (HITECH)

Country:Egypt
Year founded:
Annual export amount:< 1 Million USD
Employees:0-20
Address:Building No.1, Road 293, New Maadi - Cairo, Egypt. 
Website: http://hitechegypt.com
Main market:Iran,Egypt
Qualification document:
HITECH mainly but not entirely provide marketing, sales and support services to its customers in several Middle East locations HITECH targets providing an extraordinary level of service to all involved parties concentrating on its Principals and appreciated Customers. Saving no effort, time and expertise to achieve aims and prove our commitment.



Advertising position